"Finally, all of you be of one mind, having compassion for one another; love as brothers..."




1 Peter 3:8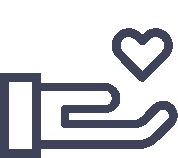 If you would like to give donations, gifts or tithes/offerings,
here are our bank details for direct transfers:

Macleay Island Community Church
Bank: Bendigo
BSB: 633000
ACC: 155209976

Please include a reference with your transfer so we know what it's for.
If you would like a tax receipt for your donation, please contact our office. Thank you for your continued support – we couldn't do it without you!